[PL] Cykl kolaży odkryte ukryte miłości tworzą scenki rodzajowe z życia kobiet, które darzą miłością inne kobiety.
Zdjęcia wyszukane w polskich archiwach posłużyły stworzeniu obrazów zakochanych. Pokazane zostały fantazje i relacje, które istniały, funkcjonowały i wypełnione były miłością, chociaż nierzadko musiała ona być starannie ukrywana. Niejednokrotnie pod bezpieczną łatką "przyjaciółek". Stworzony świat daje wolność wyimaginowanym bohaterkom, niewielką idyllę dla romantycznych i codziennych uniesień.
Zwieńczeniem jest kolaż "Monidło". Wizja równie utopijną dla przeszłości, jak i niestety dla teraźniejszości oraz nieodległej przyszłości w Polsce. Miłość, która może zostać zalegalizowana, która nie kłóci się wcale z wiarą i jest celebrowana.
Cykl został stworzony do konkursu "Poużywaj sobie!"
[ENG] The series of collages uncovered hidden love shows scenes from the lives of women who love other women.
Images of couples in love were created with the use of old photographs found in Polish digital archives. The series shows fantasies and relationships that existed, functioned and were full of love, even though it often had to be carefully hidden, many times under a safe label of "friends". The created world gives freedom and a small idyll for romantic and everyday feelings of those imaginary characters.
"Monidło" (a wedding portrait) is the culmination of this series. It is a utopian vision for the past but also, unfortunately, for the present and the near future in Poland. A love that can be legalized, that does not clash with faith and religion and that is celebrated.
Collages was made for the competition "Poużywaj sobie!".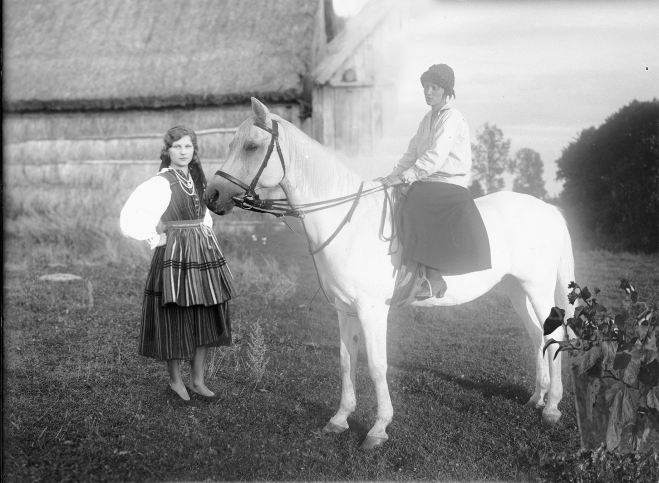 "Na białym koniu" / "On a White Horse"
digital collage
"Camping" / "The Camping"
digital collage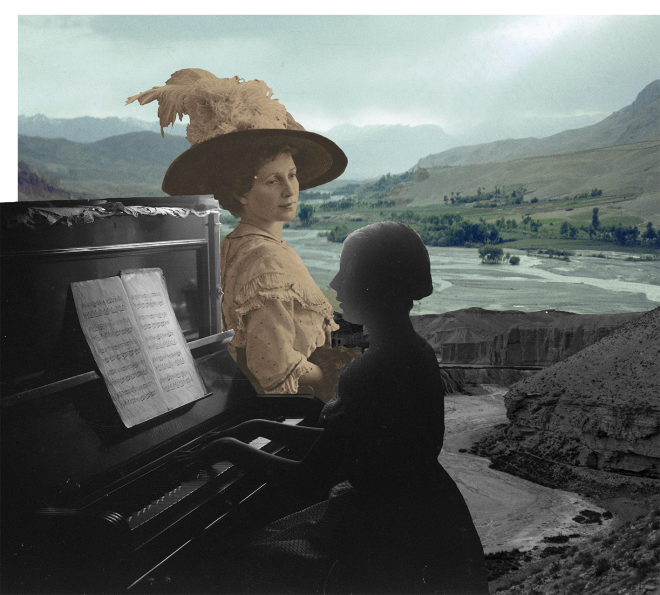 "Pianistka" / "The Pianist"
digital collage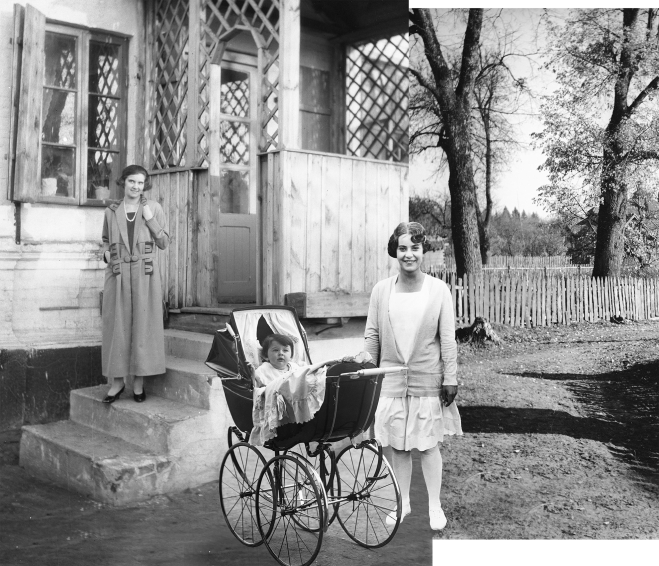 "Rodzina" / "The Family"
digital collage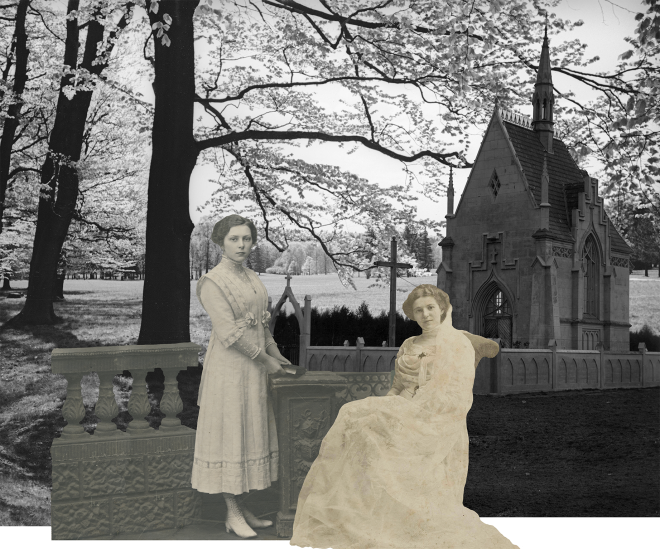 "Monidło" / "Monidło (A Wedding Portrait"
digital collage
cykl kolaży, kolaże cyfrowe